Key projects and capital expenditures
PGNiG TERMIKA
In order to meet the more stringent emission requirements, PGNiG TERMIKA is gradually modernising its generating assets. In 2016, capital expenditures of the Generation segment amounted to PLN 273.7m, of which approximately PLN 41.5m was spent on environmental protection projects.
Construction of a CCGT unit at the Żerań CHP plant (Żerań CCGT)
The first phase of a four-phase project to alter the cooling water system was completed. Designs were made for a project to adapt and connect the existing equipment of the Żerań CHP Plant to PSE SA's new switchgear; a building permit was obtained for the project. In line with the procedure timetable, on February 16th, 2017 tenders were opened in a second tendering procedure for the delivery and installation of a CCGT unit at the Żerań CHP plant. Tenders were submitted by two consortia: the GE Power Sp. z o.o./General Electric International, Inc. and Mitsubishi Hitachi Power Systems Europe GmbH/Mitsubishi Hitachi Power Systems Ltd/Mitsubishi Hitachi Power System Europe Ltd/Polimex Mostostal SA. The final award decision will be made after the tenders have been reviewed and evaluated.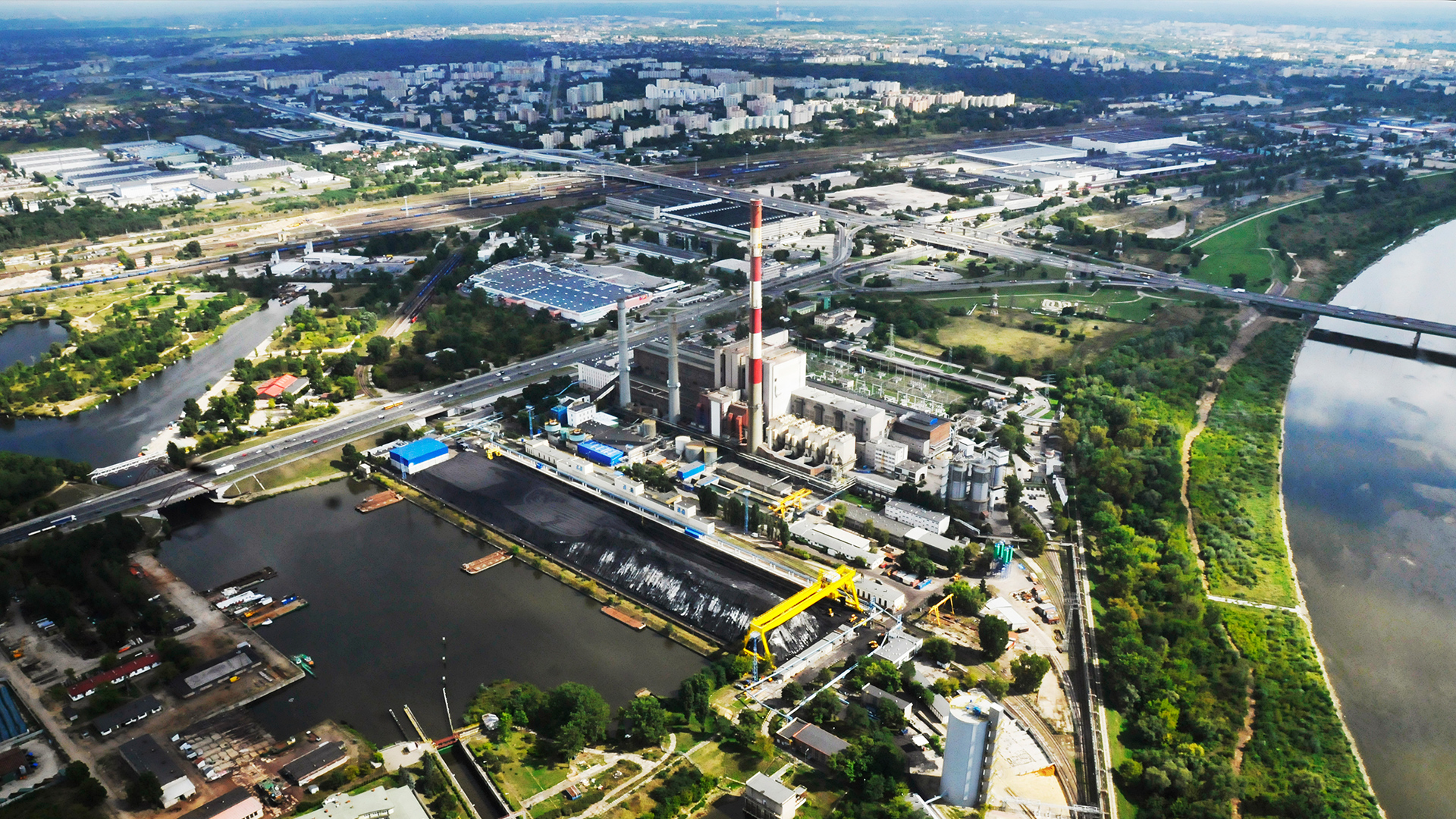 Construction of a CCGT unit in Stalowa Wola
Construction of the project was not completed to schedule. Accordingly, PGNiG and TAURON Polska Energia S.A. made a decision to restructure the project. An agreement on key preconditions for the project restructuring was signed in October 2016, aligning ECSW's existing commercial agreements to the expected start date of commercial operation and current market conditions. A survey of the project's status ended in 2016. The project will be resumed by a specialised firm, responsible for supporting its coordination on an EPCM basis. Preparations are ongoing for the launch of an EPCM contract award procedure. In 2016, the project sponsors PGNiG and TAURON Polska Energia S.A. provided an approximately PLN 25m loan to fund ECSW's day-to-day operations.
Other important investment projects in 2016
Conversion of the K1 boiler in the Siekierki CHP Plant to biomass combustion − licences to generate electricity and heat from biomass in a hybrid system were secured.
Construction of a peak-load boiler house at the Żerań CHP Plant − tender documents were prepared for a limited scope of work for the gas-fired boiler house at the Żerań CHP Plant. A second tendering procedure was announced in October. The process is currently underway.
Construction of a 5 MWe/8 MWt gas-fired CHP plant in Przemyśl (Przemyśl CHP Plant) − design work was in progress. A building permit and grid connection conditions were obtained for the project. Work began to design a pipeline for carrying fuel from PGNiG's local natural gas extraction facilities. The plant is scheduled to come on stream in the third quarter of 2018.
PEC
Total capital expenditure on property, plant and equipment incurred in 2016 was PLN 10.2m. The key CAPEX projects involved the construction (PLN 4.3m), upgrade and reconstruction (PLN 3.0m) of heating network main and branch lines.
SEJ
Total capital expenditure on property, plant and equipment incurred from the SEJ acquisition date to the end of 2016 was PLN 59m, with most of the funds spent on the construction of a CFB cogeneration unit with a gross installed capacity of approximately 75 MWe at the Zofiówka CHP Plant.